Myanmar e-Education has been searching ways to work in Chin state for some time and finally confirmed and said that Chinland Resource Center (CRC) is the best resource in the area. ...
CHINLAND RESOURCE CENTER (CRC) Rebuilding Chin State needs a whole lot of works and reconstructions. In addition to building infrastructures, it needs establishing systems such as education ...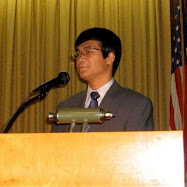 Biahmaithi: 1820 ah hin Ann Judson i a siangngakchia a rak simi Ma Min Lay an timi nih Rangoon khua ah sianginn a rak tuah i, hihi Kawlmi nih an tuah hmasa bik mi cacawnnak (formal ...
Kan thil ti khawhnak a tthan khawh i kan khuasak a rem deuhnak hnga thuk deuh le sang deuh purh khawhnak tthening (capacity building) le ngol ...